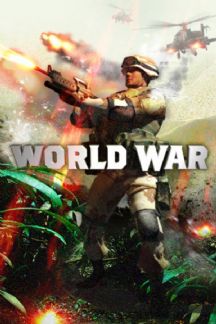 World War
Es el año 2010. Una guerra nuclear ha estallado. La mayoría de los países del mundo han luchado, y muchos han sido vencidos. 5 países han emergido como los grandes superpotencias en la guerra devastadora. ¿A quién elijes?
Start as a general defending your base from the enemy and fight to become the dominant military presence in the world as you march your way to victory in World War.
FEATURES:
- Massively Multiplayer ONLINE War Game for the iPhone and iPod Touch!
- FREE updates with new missions, units, buildings, and more!
- Battle other players LIVE
- Choose from 5 countries -- USA, UK, Germany, China, and Russia -- each with different bonuses
- Show off your army with the best infantry, ground, water, and air units
- Support your expanding army by building up your military base
- Ally with other players to make you stronger
- Enjoy gorgeous graphics
- Perform numerous dangerous missions
- Get real time updates
- Comment on other players
- Broadcast messages to your alliance
- ...and much, much more!