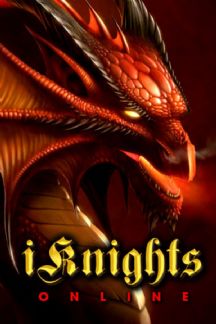 iKnights online
Recupera tu trono y gobierna el reino! Destruye a tus enemigos, domina los hechizos mágicos, aumenta tu poder ilimitado!
- Massive Online multi player RPG for the iPhone AND the iPod Touch!
- FREE updates with new missions, weapons, and gifts from The Wizard!
- Invite your friends to join your Guild via email, GPS, WiFi, and friend codes
- Months of Game play
- Fight online rivals
- Real time news feed
- World wide high score boards
- Comment on profiles and send bulletins to your friends
- Mark your enemies for death with a cash bounty
- Joust enemies in the FACE!