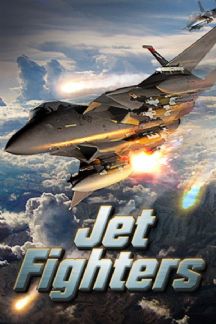 Jet Fighters
Una guerra mundial ha devastado el planeta y ha empujado a la humanidad cerca del punto de la destrucción total. Conduce a tu escuadrón de ataque en el juego de aviones más peligroso del iPhone!
FREE Massive Online multi player for the iPhone AND the iPod Touch!
- FREE updates with new missions, weapons, and gifts from The General!
- Battle other players ONLINE!
- Display your military might with the most state of the art and top secret weaponry!
- Invite your friends to join your Squad via email, GPS, WiFi, and friend codes
- Create a army with other players and dominate the Earth
- Months of Game play
- Real time news feed
- World wide high score boards
- Comment on profiles and send bulletins to your friends
- Mark your enemies for death with a cash bounty
- Drop Bombs!