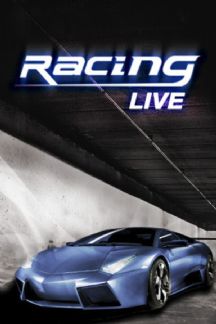 Racing Live
Empieza como un corredor novato de carreras callejeras para convertirte en el rey de la carretera en el mundo de las carreras en vivo!
- Massively Multiplayer ONLINE Racing Game for the iPhone and iPod Touch!
- FREE updates with new races, cars, car parts, real estate, and more!
- Race other players LIVE
- Show off your racing skills with the best cars and performance upgrades
- Own the raceways by acquiring real estate and earning sweet incomes from them to upgrade your vehicles
- Bring your friends into your crew to make you better
- Enjoy gorgeous graphics
- Perform numerous street jobs
- Win other cars by doing races
- Get real time updates
- Comment on other racers
- Broadcast messages to your crew
- ...and much, much more!